Merry Christmas From Olivia, Gabriella, Sasha and Michael!
Here is our annual Christmas Present for all of our friends and family. We hope you enjoy it!
Front Cover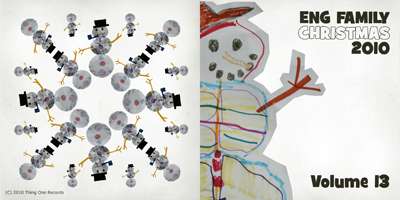 Back Cover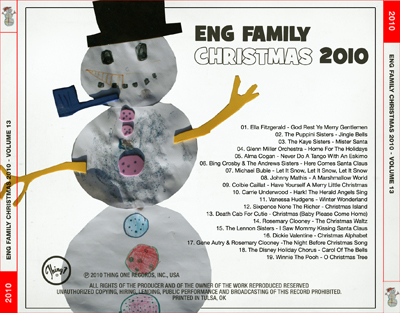 Just right click each link below and choose "Save target as…" and choose a folder or create a new one, and save all the songs. Once you get them all, you can burn an audio CD of the MP3s and you can even download and print the CD covers as well. Just do the same thing for the front and back cover image.
Or you can Download The Zip File with everything.
Merry Christmas! We love you all.
Ella Fitzgerald – God Rest Ye Merry Gentlemen
The Puppini Sisters – Jingle Bells
The Kaye Sisters – Mister Santa
Glenn Miller Orchestra – (There's No Place Like) Home For The Holidays
Alma Cogan – Never Do A Tango With An Eskimo
Bing Crosby & The Andrews Sisters – Here Comes Santa Claus (Right Down Santa Claus Lane)
Michael Buble – Let It Snow, Let It Snow, Let It Snow
Johnny Mathis – A Marshmallow World
Colbie Caillat – Have Yourself A Merry Little Christmas
Carrie Underwood – Hark! The Herald Angels Sing
Vanessa Hudgens – Winter Wonderland
Sixpence None The Richer – Christmas Island
Death Cab For Cutie – Christmas (Baby Please Come Home)
Rosemary Clooney – The Christmas Waltz
The Lennon Sisters – I Saw Mommy Kissing Santa Claus
Dickie Valentine – Christmas Alphabet
Gene Autry & Rosemary Clooney – The Night Before Christmas Song
The Disney Holiday Chorus – Carol Of The Bells
Winnie The Pooh – O Christmas Tree